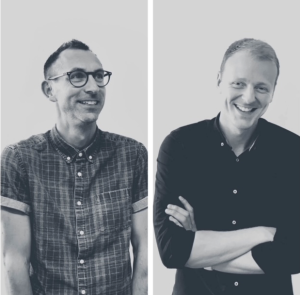 How good is your business? – Pretty great, right! So, what are you doing to prove this to prospective clients? Wondrous are all about building trust
Recently, I was asked to participate in a case study campaign for one of our suppliers. I'm Your PA has a brilliant story: we didn't want to work with them! However, circumstances brought us together, and it turned out to be a life-changing decision. So, naturally, they wanted to share the story with other clients.
In this case, our supplier was working with a really friendly marketing agency, WONDROUS. I spent an hour on the phone with Richard (I'm sure it was only meant to be 30 mins, but I couldn't help myself) and although it was called an interview, I didn't feel like I answered question after question, the whole process was so simple and natural.
The considerable information I gave Richard (which I'm sure was a little jumbled) was then turned into an incredible and very compelling case study which our supplier uses to help prove they're as good as they claim.
This got me thinking about how marketing messages, leaflets, social media and sales pitches are essential to capture people's attention, but that doesn't mean they're going to trust you.
I read a recent study by HubSpot Research (2019) that suggested that when it comes to trusted sources of information, 70% of people say their friends and family hold top ranking. Your own marketing messages come in at about 2%.
When it comes to establishing trust, it matters how you treat your existing customers. Their referrals are essential to supporting everything you say about yourself. How many of us read the reviews on Amazon before we buy a product?
However, most of us aren't Amazon and don't have a means of capturing or sharing feedback regularly. So, we're at the mercy of our client's generosity and willingness to share their experiences. Also, annoyingly, people are more likely to share their bad experiences more than good ones.
So, how can businesses take control? This is where case studies are brilliant. They are a great way of taking back some control and sharing a positive customer's journey, telling a story about their success with evidence.
I highly recommend that all businesses consider supporting their marketing with some form of proof. I was incredibly impressed with the case study about our journey. The story was told in such a natural way, and it reminded me of where we've come from – oh, how things have changed!
If you need some support in creating some case studies of your own, WONDROUS were very easy to work with, and I know my supplier has had some brilliant success using the case studies they created, we have just had case studies prepared by Richard, so look out for those too. Why not give them a call or drop them an email.
01384 590 099